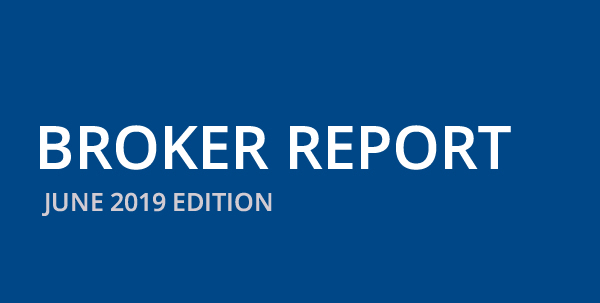 We have important policies in place regarding the suspension process for a Designated Broker. Click here to read the latest info on suspension processes.
New redirect links for ListHub
All publishers in the ListHub network are required to post a redirect link on their listing detail page for every listing. Brokers choose where this link goes. Many brokers drive this traffic to their brokerage websites. However, for those who have not selected an option, the ListHub system has historically defaulted to a listing detail page hosted by ListHub.
As of June 20th, 2019, ListHub has discontinued the default ListHub-hosted listing detail pages and instead will direct consumers to a realtor.com® listing detail page.
If you already send redirect links to your brokerage site, you will see no change and your settings will remain intact.
If you do not want your listing traffic redirected to the realtor.com® landing pages, you may request a redirect to your brokerage website at no cost. You may do this by submitting a support request in your ListHub account or by contacting ListHub at 877-560-0171 or customercare@listhub.com.
Violations That Do Not Require a Warning
Familiarize yourself with these violations that, once committed, may lead to an immediate fine with no warning.
Matrix: Violations That Do Not Require a Warning
Paragon: Violations That Do Not Require a Warning
I received a Citation Notice. What do I do? View our latest citation review document.
Paragon was updated on June 19. View the list of latest enhancements.
Changes include the ability to save property search after customizing fields, listing status displays in Power Search, and more. Here are four of the most impactful changes:
Save Property Search After Customizing Fields
When customizing fields in your search template, you will be able to apply changes and save the search in one click.
Show Listing Status in Power Search
When displaying Power Search results, the listing status will be displayed next to the listing's address.
Additional Power Search Voice Functionality (Chrome only)
Two new keyword functions will be added to help you perform Price Range and Phone Number searches. We've also increased the delay; the search will now run two seconds after you stop speaking.
To perform these functions, click on the microphone and speak either "(low price) TO (high price)" or PHONE (followed by the phone number sans punctuation).
New CRS Data Integration Point You will soon be able to jump from the Map panel for an MLS listing to the CRS Data Property Report. You will no longer have to toggle back to a Detail or the Spreadsheet views.
A full list of changes is available on the CRMLS Knowledgebase. Click here to see the updates.

View the CRMLS Real Estate Market Trend Recap for May 2019. Stay current with the market trends of select counties in California.
Take advantage of broker-specific online resources designed to help you further your MLS experience.